Will you #JoinTheJourney?
Enter your name and email address below and receive a free gift!
You're on the list! Check your inbox for a confirmation!
Getting to Success Island
Each of the 12 books helps you navigate Fitchipelago. 
You will learn to overcome the Ocean of Overwhelm, defy the Depths of Discouragement, and sail through the Sea of Status Quo on your way to Success Island.
It will be my privilege to lead you to the Pinnacle of Peace on #RockThatDream Ridge, where you will have a 360-degree view of your future.
Along the way you'll discover my M3 Philosophy (Money, Mindset & Motivation) and will provide you with clearly defined, actionable steps to guide you on your journey.
I promise to make you laugh, and maybe cry, because my journey has not always been fun.
It's also been painful and frightening at times, but I made it through, and you will too.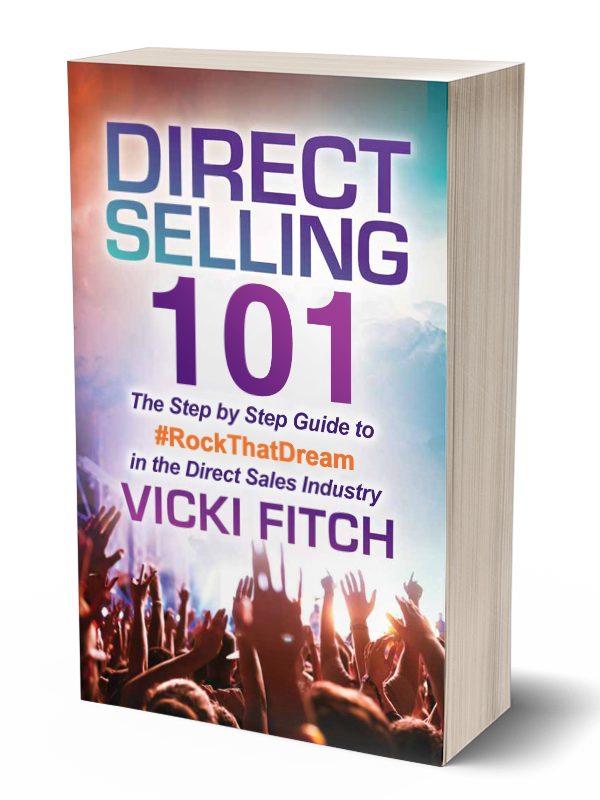 Direct Selling 101 Goes on Sale 12/12 at 12:12 PM PST – Order Yours Today!
Get the Special
#12Books12Months Bonus Pack
All 12 Author's Edition Books – as soon as they are available for the Pre-Launch
All 12 physical copies of the books – as soon as they are available
Exclusive Monthly Group Coaching Call – Starting in February 2019
Exclusive Facebook Group – Starting in March 2019
Exclusive Map drawn by illustrator Jay McKey
Spoiler Alert – there may even some SWAG!
Special Bonus Pack Details
You will be granted special access to the Author's Edition as soon as they are available. The behind the scenes pre-edited version of the book will be available immediately on it's Pre-Launch date and we will ship you the physical copy as soon as it is in print.
Your Map that connects all the books is also used to navigate your way through the M3 Triangle (Money, Mindset & Motivation). Unlike the Bermuda Triangle you won't be lost at sea, you will discover who you are and what you are meant to be.
I hope you take this journey with us! I'd love to have you aboard and look forward to serving you this year and beyond!
#RockThatDream
Whether you're in sales or not, you're always selling on your way to becoming your best self. The first six books in the #12Books12Months series will help you Overcome your Fear, Strengthen your Skills and Reframe your Thinking and she will have you laughing as you sell your way to Success Island.
#JoinTheJourney
These 6 books in the #12Books12Months series will show you how to take your personality and life experiences (the good, the bad and the ugly) and leverage them to help you achieve your dreams!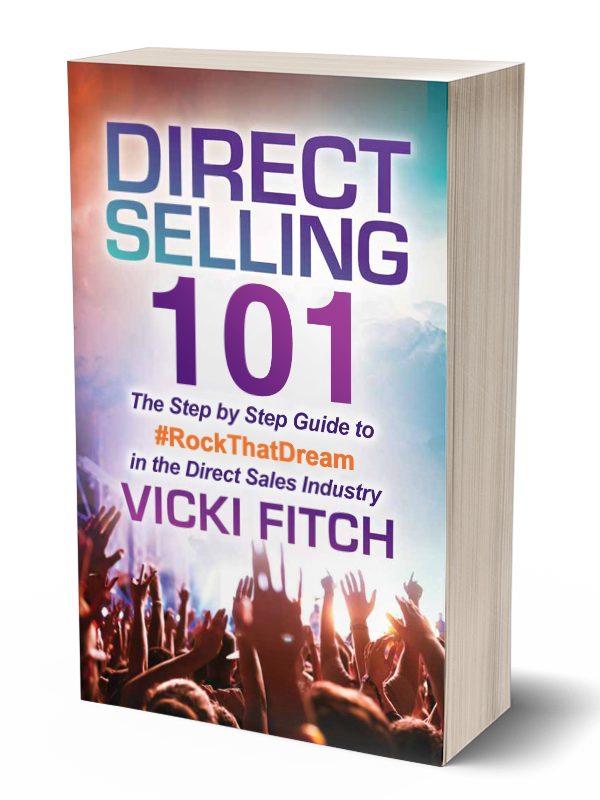 Direct Selling 101
Available 12/12 at 12:12
If you are currently in, ever have been or have ever thought about being in the Direct Sales Industry, Direct Selling 101 is a must-have resource and the solution you are looking for.
With over 20 years of experience in the Direct Sales Industry, spending Top 10 Internationally in Sales & Recruiting for more than a decade, gives Vicki the experience to guide you and your team to stronger sales, scheduling and recruiting.
With her fun and funny analogies, helping you to overcome your fear, strengthen your skills and ReFrame your thinking she will have you laughing as you sell your way to success.
Get copies for yourself and your team members!
Direct Selling 101 covers Sales, Recruiting, Scheduling, Follow Up, Social Media and LiveStreaming.
Offering an Exclusive Monthly Coaching Call in conjunction with this go to guide is the long term solution you need to turn your passion into your profit.
Get a copy for yourself and each of your team members if you want to see your numbers growing and their effort showing.
The education doesn't stop here because there are 4 more books in the Direct Selling Series coming out in the coming months. These books are the only resources you will need. Covering much needed topics and doing a deep dive on all things related to Money, Mindset and Motivation.
Praise for Direct Selling 101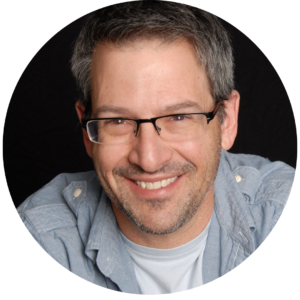 Joel Comm, New York Times Best Selling Author
In signature Vicki Fitch style, Direct Selling 101 is a book that clearly covers sales, but it is so much more. It is a roadmap (or island map) to becoming the best version of yourself. She brilliantly blended all the principles of building a business with common sense, insightful analogies, and of course the Fitchtionary. This book is an easy read and a sure indication that the future volumes will be a must have resource on every entrepreneur's bookshelf.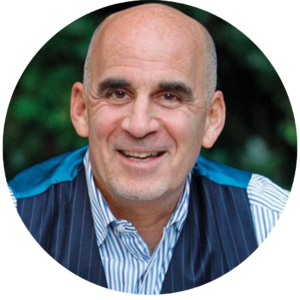 Ted Rubin, Social Marketing Strategist, Photofy CMO/Advisor, MC/Host Brand Innovator Summits
Vicki Fitch lays it out in a no-nonsense approach to direct selling. She incorporates personality, engagement, hard work, relationship building, and developing your own personal style… just like what she demonstrates in everything she takes on. She always shines like a beacon of positivity. Vicki totally "gets" two things I have always built my business around… Relationships are like muscle tissue; the more you engage them, the stronger and more valuable they become, AND… A Network gives you reach, but a Community gives you Power. If you want to make a difference as a direct seller, or in any business you take on, don't miss this book.
Shannon Mattern, Website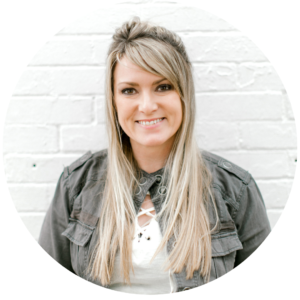 Designer & Digital Marketing Strategist, WP+BFF
Don't let the title fool you! Yes, Direct Selling 101 will help you develop foundational skills to sell successfully—but the real power in this book is that it will build your confidence and help you shed the fears and excuses that are holding you back from achieving your Dreams. Success is possible, and Vicki will lead you down the path to Success Island and help you navigate any pitfalls along the way. If you let her… Because if you take away just one thing from this book—know this: with the right mindset and the right mentor, anything is possible!
Why #12Booksin12Months?
I started Livestreaming several years ago and I quickly attracted an audience of people who resonated with my unique, heartfelt, but "tell it like it is" style.
During those daily broadcasts, I recognized the same struggles and questions over and over and made it a point to create fun analogies to help educate and empower the audience.
My consultations became very popular and as the questionnaires poured in, I noticed another pattern emerging. People across the globe were struggling to Believe in themselves, their talents, and their businesses.
No matter what state, country, or province, the recurring theme was the same. There was a "Bully" in their heads who was repeatedly lying to them by telling them they were "Not Enough". Some were discouraged, and some felt defeated.
Helping them recognize their personal value became my mission. My success in business was the catalyst for some; recognizing the extensive trials I had overcome provided Hope for others.
The same foundational principles are needed in life and business.
#12Books12Months are a compilation of those principles.
We all need to "sell" ourselves to others to be respected in our communities.
We all need to "recruit" others to complete projects or tasks.
We all need to "lead" people who are watching and learning from us.
We all need to "connect" with others to find those who appreciate who we are.
We all need to "market" our skills to the world in public and private.
We all need to "brand" ourselves, personally and in business.
We all need to accept that technology can be used to help or to hinder.
We all need to Believe in ourselves, so we can withstand life's challenges.
We all need to appreciate others for who they are and not who we want them to be.
We all need to seek to grow and become the best version of ourselves.
We all need to recognize that Social Media is a method of communicating and that leveraging the power of Livestreaming is powerful.
We all need to understand that we will have difficult times and it is not what happens to us, but the way we handle them, that defines who we are.
Even if you think one title may not apply to you because you aren't in "sales" or you don't use Social Media, I promise you will learn something valuable in every book.
The principles, analogies, and stories in each one will inspire you to understand others and increase your desire to be the best YOU, you can be.
Every title in this #12Books12Months series will add an additional layer of support to help you grow and learn, because we know there is always room for improvement.
That is incredibly different from wanting to change because you don't Believe you are worthy or that you are under the false assumption that you are Not Good Enough.
Remember, #YouAreEnough 
just the way you are.
Having a Tribe of people who Believe in you and your journey makes it easier and improves your chances for success.
For that reason, I am inviting you to be part of our Tribe, the #Fitch5000. You will see a section in the back of each book listing these steadfast supporters who have helped me take this from a #BHAG in my head, to a reality.
They are also helping me expand the #YouAreEnough global campaign into schools, corporations, and homes across the world.
If you would like to #JoinTheJourney and be part of the #Fitch5000, enter your name and email address below.
We will add your name to the back of a future book and who knows, if you participate in the group, you may get an acknowledgement, a thank you, or even a character named after you!
I want to remind you, like I always do, to…
Dream it, Believe it, Achieve it!
Will you #JoinTheJourney?
Enter your name and email address below to join the #Fitch5000 and receive a free gift!
You're on the list! Check your inbox for a confirmation!