My last blog post, I shared the 12 Simple Steps for Setting & Achieving Goals but I heard back from people saying they don't set goals because they don't want to set themselves up for "Failure".
If you know me, you know that Fail is a 4 letter "F" word to me. I don't believe we ever really "Fail". I believe there are stepping stones that propel us to the future. Some of them make us rethink what we thought or did, and others help us celebrate the victories, but both are valuable and provide us the opportunity to learn and grow.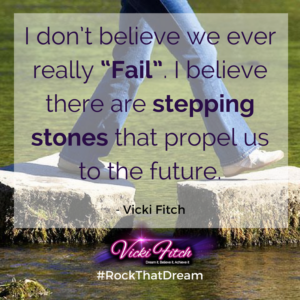 This year, I set a #BHAG.
What is a BHAG? A BHAG is a Big, Hairy, Audacious Goal.
A goal that is scary and no matter how confident you are, there is something inside you somewhere that isn't quite sure you can do it. It is a stretch outside your normal comfort zone. If you are 100% positive nothing will get in your way, it isn't a BHAG.
I'm sharing mine with you here and I can't wait to hear if you think it is Big Enough, Hairy Enough or Audacious Enough (respond in the comments and let me know).
I am doing something I am not sure has ever been done. I researched it a bit but didn't dive deep into it because it doesn't matter to me whether it has been done or not, I just know I'm going to do it.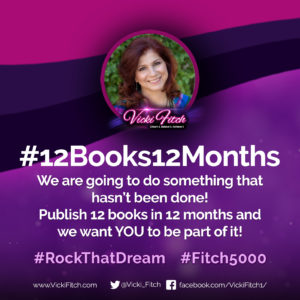 READY?
I am going to publish 12 Books in 12 Months!
WHAT?
Yes, you read that correctly. I am publishing #12Books12Months!
I know what you are thinking… "You are CRAZY!"
I know!  I've heard it before!
I heard it at 19 when I wanted to buy my first home.
I heard it at 20 when I quit my job to start my first company.
I get it!  For some people writing one book in a year would be an overwhelming thought so to think of writing 12!  That is just plain ludicrous.
I understand why you might think so. So I wanted to share what moved me from TIRED to INSPIRED.
I have been livestreaming for several years now. For the first year I did 2 broadcasts a day to fluctuating audiences. Sometimes the numbers were high, sometimes low but it didn't matter. I was producing consistent content 2x day every day and it paid off.

I made 50K in 5 months! – (Check out my free 3 Day Mini Course #RockThatStream for more info on that) Being consistent is an important way to grow your business.
As a Serial Entrepreneur, I was sharing advice on "Sales to Social Media & Everything in Between" and people were responding. I got clients and speaking engagements and created some of the most amazing relationships.
Each time I would share a topic or a section of a book I planned to write, people began to ask when the books were coming out. I intended them to be that year, it just seemed like life kept getting in the way. It wasn't a priority. I was busy so it always got stuck on the back burner and the year went by. And people kept asking me all the time,
"Where can I buy your books?"
"When is that book coming out?" or
"How can I get more of your content?"
and I got TIRED. Not tired of talking, sharing and helping other people.
TIRED

of talking but not taking action.
Ouch!  It hurt to type that, but it is true. It wasn't because I was afraid, which is what holds most people back. I already had people willing to pre-order the books based on the content I shared on the livestreams and in my speaking engagements.
It wasn't because I didn't think I could do it. I knew I could. If push came to shove, I could just transcribe my livestreams and they would be a minimum of a dozen books all on their own.
It was because I hadn't made it a priority. I had too many other things that were more urgent but I hadn't scheduled in the important.
OUCH!  That hurts too. I hate when I do that! The fact is, it wasn't hurting my business not to do it, but it was hurting my self-esteem. When you tell someone you are going to do something and don't do it, it starts to erode your self-esteem. Just a little at first but then as it keeps going, it starts to get worse. I got TIRED of the question because I didn't have a definitive answer and that wasn't like me.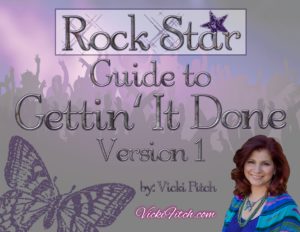 As a person who literally wrote the Rock Star Guide to Gettin' It Done – the Step by Step Guide on How to get More done in Less time, I knew I could schedule in the time and execute the project so what was holding me back?
It was FEAR.
What? You aren't afraid of anything!
I wasn't afraid of Failing. I don't even believe in that word.
I wasn't afraid of Succeeding.
It was WORSE!  My fear was unwarranted, unfounded and had no actual basis for concern.
I was unknowingly dealing with
 FEAR of – The Unknown.
It is true that I am not fearful of what most people are afraid of. It wasn't even what most people would call FEAR. It was more like a lack of confidence in an area that was new. But for a person that walks in confidence most of life, figuring out something new requires a specific kind of dedication and excitement to schedule in the time and it is based on priority.
Fear of the Unknown gives us the proverbial Analysis Paralysis.
I was stumped on…
How often should I publish the books?
I have so much content it will take 15 – 20 years
2 times a year 8-10 years
3 times a year 6-7 years
4 times a year 4-5 years
some of the books are series so they have to wait years for the next or do I make the people waiting for Evict the Bully in Your Head wait until blah blah blah.
Should I use a publisher or self publish?
What month should you do a book launch?
You get the picture, I would get stuck down a proverbial rabbit hole and then I would have to move on to a client or project, etc. and I never bothered to schedule in the time to work out the details.
Then one day I got

INSPIRED
I can't tell you I remember exactly what inspired me. Someone's comment on a livestream that they really needed Evict the Bully in Your Head or someone asking me a question and another member in the audience says "That is coming out in her book!" or the combination of all of it, but I said to myself,
"You are a Marketer Vicki, get 'Outside the 5000' and think. You can do this, you just need to make it a priority and SCHEDULE it in!"
Then it came to me.  As a gut wrenching "You are out of your mind" kind of BHAG.
"Do it ALL in 12 months!  Your marketing strategy is to do something CRAZY. Something that either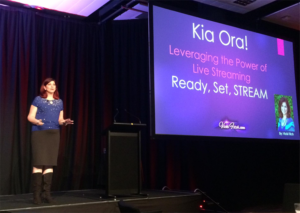 hasn't been done or hasn't been done often enough that people will find it commonplace.  You are an expert in these areas, the writing is easy for you. You can create content and courses to support your efforts. This is totally inside your Wheelhouse! You will increase your influence in your space for speaking engagements and will inspire millions of people to be the best version of themselves. This is a win-win-win x 12"
Of course the Bully in my Head started telling me why it can't be done and if you have been watching my livestreams you know I evicted that bully long ago and don't listen to his rhetoric anymore.  I believe in the How Can I's.
How Can I make the time?
How Can I find someone to help?
How Can I market it?
The list goes on but what I decided to do was say it out loud so I did a livestream and told the world. This is my #BHAG. I am going to publish #12Books12Months I wasn't sure exactly how I was going to do it. I had reached out to a couple people that had been recommended to me over the months but I had never made any decisions due to the Analysis Paralysis I was experiencing. Thank you Erin Cell for connecting me with Morgan James Publishing and thank you David Hancock for believing in me and my Crazy #BHAG!
And announcing that crazy #BHAG started me on a journey this month that it is exciting and exasperating all at the same time.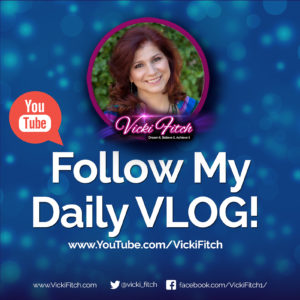 I asked my followers what they thought and they wanted a Daily VLOG on YouTube so I do that every morning since January 1st at around 10:15am Pacific and just give a 1-5 minute update on my progress, stumbling blocks, etc.
I scheduled in to write 2000 words a day and so far this year have written almost 44,000 words in the last 24 days! My first title Direct Selling 101: The Step by Step Guide to #RockThatDream in the Direct Sales Industry will be pre-launched next week on January 29th and Evict the Bully in Your Head is scheduled for pre-release on February 26th.
Is the process perfect?     No.
But I am learning and growing and have created a community around the mission inside a private Facebook Group called the #Fitch5000 (crafted by Doug Crowe who I'm still trying to connect as the 3rd Musketeer)
Will I hit some hurdles?     Definitely.
But they will be transparent hurdles, played out on my daily VLOG and are incorporated into my daily livestreams. So far it is absolutely phenomenal. I LOVE doing something no one (or very few people) have ever done. You can just about guarantee I will write a book about the journey (*SPOILER ALERT*)
As a matter of fact, I am hoping that after reading this, YOU will #JointheJourney.  If you want to cheer me on, or if you want to tear me down, I will practice some #TrollPatrol .  I would love to put your name in the books under the #Fitch5000 and maybe even name a character after you! Check out this link and join us if you're interested www.VickiFitch.com/5K
We are celebrating with a virtual party each month on the last Monday at 6:30pm Pacific.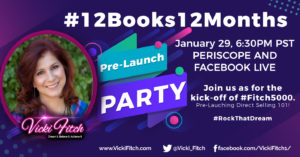 I've got prizes and guests planned for future episodes and I even expect to attract some major news outlet attention this year.  I mean if you are CRAZY, they want to put you on TV, right? 
If you know anyone that would find this story, entertaining, interesting or just plain ridiculous and they need someone to interview for a blogpost, podcast to be on radio or TV, I'm your girl!  And I love to reward people!
If you know anyone or you are hosting an event yourself that needs an excellent speaker, on Money, Mindset or Motivation, I'm here! I can deliver value on Everything Entrepreneur: Sales to Social Media & Everything in Between.
If you just want to know when the books come out or #JoinTheJourney of a girl and her CRAZY #BHAG18, come connect with me on any social media platform, in my groups or around town.
There is so much to learn about our goals and our FEARS (Evict the Bully in Your Head will introduce you to the bully named FEAR and help you understand how to #EvictTheBully for good.)
I know you think I'm crazy… don't ya wanna come along? Do you have a #BHAG you are afraid to share?
COME SHARE IT WITH ME! Tweet me on Twitter @Vicki_Fitch, use #BHAG18 when you tell me what your Big Hairy Audacious Goal is this year and let me know how I can help you #RockThatDream! It is always more fun to share things with others and I would be honored if you joined my Tribe and I'd like to be part of yours!
I hope to see you on YouTube at 10:15am Pacific & on Periscope & Facebook Live at 6pm Pacific most evenings!
Until then… I want to remind you, like I always do…
Dream it, Believe it, Achieve it!