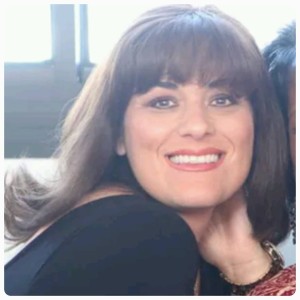 "Vicki Fitch has been such a source of inspiration and guidance in helping me with strategies on ways to grow my Direct Sales, Ruby Ribbon, Shapewear business. Vicki's specific advice in regards to building my personal brand by offering personal styling appointments, thus creating a loyal customer base. After taking her advice I have seen a shift in my personal sales goals each month! "
With Gratitude, Kristine Dutra – Ruby Ribbon Independent Stylist
New Client Connection
If you want a little more clarity on what direction to take, need specifics on how to do or say something or a little more time to confirm that I am the perfect mentor for you, this 1 Hour Power session fits your needs and will solidify your decision.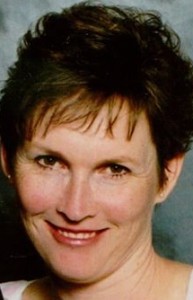 "Vicki's warm smile and positive attitude opened my heart to her when we first met.  Through my twenty year career in direct sales, Vicki has been an admirable team mate.  She is a powerhouse of energy, focus, drive, intent and determination.  Each and every milestone achieved in her career has been with excellence and top performance.  I cannot count the number of awards, trips and bonuses I have seen Vicki earn as a National top performer. She has a wealth of expertise and knowledge that is second to none.  Success breeds success! Anyone privileged to be coached and mentored by Vicki will be at a serious advantage in their direct selling career.  Whether you want to start your career in abundance, or whether you want to take your already established career to the highest levels  . . . partnering with Vicki is an enormous win!"
Denise Smith – Award Winning Leader, Entrepreneur & FGXpress Founding Leader
Access to the Expert
Whether you are brand new and just starting out, a seasoned professional that is looking for specific tips and tricks to help you overcome a stumbling block or you are an industry superstar that wants someone to look at your business from a new perspective, the Access to the Expert session is a perfect fit. 
This one-on-one access is available in person, on the phone or via digital format (i.e. Skype, Google Hangouts, etc.).   A questionnaire will be sent in advance to prepare for this in depth discussion where you get your specific questions answered and can prepare an action plan to propel your success.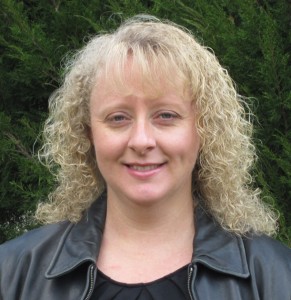 "Vicki Fitch inspires, encourages, and provides valuable insight as well as tools to help any business. Knowing she is a Direct Sales expert and after viewing her podcast interview, I met with her to discuss taking my Rodan+Fields premium skin care business to the next level. She assisted me in reframing the way I approach certain situations and helped me create a plan with measurable goals. By putting her advice into action the same week as our meeting, my business has already grown. Vicki is clear and concise in how to be successful like a coach coming along side, cheering me on. During our meeting I was brought to tears with gratitude because of her kind and gentle spirit. I look forward to continuing on with Vicki and watching my business grow!"
Heather Sebestyen – Rodan & Fields Independent Consultant
12 Week Private Coaching Program
Whether you are just starting out and need a clear set of tracks to run on, are entering a new space as an entrepreneur or looking to level up and take your business to the next level, the 12 Week Private Coaching Program is perfect for you.
This one on one intensive training is geared towards your specific needs in your business or industry and can be customized week to week to fit your current needs.
Have a conference you are preparing for and need guidance on your speech or delivery? Need to understand social media and the specific platforms you should be targeting? Trying to balance the hectic needs of life and business? You have chosen the right program that will provide the answers you desperately need, give focused guidance in areas you are struggling or are clear about your objectives but just want experience under your belt guiding you along the way.
Although each session can be catered to your current needs there will always be a plan and specific action steps to achieving the next goal.
12 Week Private Coaching Sessions – $8360
ADD ON – A limited number of people may add on the exclusive UNLIMITED EMAIL OPTIONS which allows direct communication with Vicki during the week in between appointments to handle urgent questions or communications.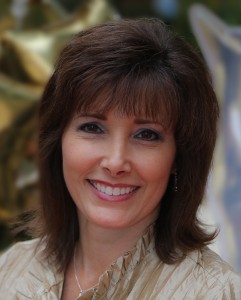 "I first met Vicki in one of my networking groups.  Upon our first meeting, I was taken by her 30-second introduction. She was very poised and got her message across within that time frame.  When she was chosen to give her 20-minute presentation of her business is when I really noticed not only is she good at 30 seconds, she is fantastic at 20 minutes.  Her presentation was very fluid, keeping on point and never stammering for words.  She can capture an audience with her content, style and conviction. Vicki is a very positive person, always having words of encouragement for others, always seems to have just the right words to say and a willingness to help.  I consider myself very fortunate to have met her and call her my friend."
Gina Brokaw – Younique, Independent Presenter
Frequently Asked Questions
Anytime we are interested in investing in ourselves we run into questions that can often time leave us feeling insecure, unsure and unwilling to proceed so I hope these answers will help you make the decision that you are worth it, you can do it and I will be there to help!
Payment Options
What method of payment to you accept?
We currently accept Visa, Mastercard, American Express & Discover. (NOTE: Pay Pal is also an option if needed)
Do you offer payment plans?
Yes, we do!  These vary based on the program you select so please contact us at info@vickifitch.com to discuss your program selection.
What if I want to UPGRADE my program?
You are always welcome to upgrade your program to take advantage of the VIP options or additional programs that provide more content and more value.  Please contact us at info@vickifitch.com to discuss the upgrade you are interested in or to get additional information about any of our programs.
Time Zones & Scheduling
What time zone will you be using?
We operate on Pacific Standard Time (PST)
What if I miss a webinar or call?  Will there be a replay?
Yes!  All calls and webinars will be recorded.  Excluding equipment malfunctions there will be replays available for all scheduled interactions.
Will I have access to Vicki to ask questions?
Yes! You will have access to Vicki for all weekly events.  There is always a live Q&A at the end of each training session which you can ask anything you like.  She is also very active in the Facebook Group and will frequently be there answering questions.  For all program participants, she also has Office Hours every Wednesday where she will answer everyone's questions.
You will know working with me is for you if you can answer "yes" to any of these questions:
Would you like to…
Improve your CONFIDENCE in sales, scheduling, recruiting, & more?
MAKE MORE MONEY by increase your sales and your closing percentage without ever feeling pushy?
Comfortably overcome objections to provide people with the details they need to make an informed decision
Easily schedule more parties, events, or opportunity meetings?
Add more of the RIGHT team members to your organization so you will stay motivated, encouraged and energized? (as opposed to being drained)
Learn the "Words that Work" in our business that will inspire prospects to become customers, team members and raving fans?
Receive one-on-one coaching from an expert who has been where you are and has successfully navigated the terrain?
Have your own personal mentor who will keep you focused on your dreams, celebrate your wins and accomplishments and will kick you in the butt when you need it?
I Answered "Yes" to at least one of these questions and I want to book a New Client Connection Session!
How do I know if working with you is NOT for me?
If you…
Believe that blaming your mom, your upline or other people in your life is better than getting into action to change it.
Complain about your circumstances and are unwilling to focus, commit and put forth effort to succeed.
Are stuck thinking that you weren't lucky enough, rich enough or good enough to catch a break and you want to continue feeling that way.
If after reading those, you realized that is you or has been you in the past but you want to change and are ready to get committed, stay focused and live the life of your dreams, then
Let's change that perspective together!